UrBerri Soluciones Informáticas SC
Servicios web, cloud y linux con acento en la sostenibilidad
SECTORS
Tecnología de la información y comunicación
ADDRESS
Río Nervión, 6, 3ºB
01010 Vitoria-Gasteiz
CONTACT PERSON
José Luis López de Ciordia Serrano - Rosemary Paul Mushi
675053748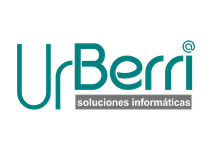 Do you want to change your company info?
Learn about our activities
Ofrecemos servicios web, cloud y linux… con el foco en la sostenibilidad:
Servicios web, enfocándonos especialmente en que tu web sea rápida y segura. Al ser rápida, consumirá menos energía para su carga, que una que no lo esté. Eso es positivo también para el posicionamiento en buscadores, y para la experiencia de los visitantes de la web.
Servicios linux; ofreciéndote frenar la obsolescencia programada de tus equipos informáticos a través de la instalación en ellos de Sistemas Operativos LInux, que precisan de menor potencia de máquina.
Servicios cloud; ofreciéndote emplear ciertas utilidades de gestión desde ordenadores remotos (cloud) para que la carga de trabajo de tus equipos sea menor, y mejorando tu accesibilidad y privacidad. Porque los grandes servicios cloud que todos conocemos no pueden garantizar esa privacidad en el acceso a tus datos, cuando ni se sabe dónde están.
We strive to make customers and investors believe in our project
Sobre todo, buscamos alianzas y clientes. Alianzas principalmente con diseñadores gráficos.